Hollywood Bowl Shows for 2016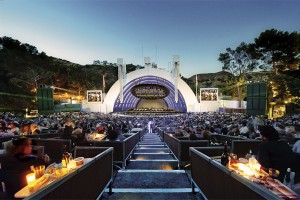 Hi all,
The Hollywood Bowl has released it's summer schedule of concerts, which includes the annual Sound of Music singalong (moved to the end of June) and stagings of A Chorus Line and West Side Story, plus a tribute to Star Trek.
Check out the schedule here:
http://www.hollywoodbowl.com/tickets/calendar-fullseason
These are just Bowl-produced shows; It doesn't list special event concerts, such as Andrea Bocelli (which is already set up for live CART).
Anyone can request CART for any show. Just call the Bowl Accessibility Office, 323-850-2125 to request CART and seating in section K3. Allow 3-4 weeks to get this set up. You must pay for your tickets at the time of request; tickets are usually the lowest price for that concert, plus handling.
Over the past couple of years, Georgia Fleischer has worked very hard to make CART available to us at the Bowl. We want to make sure that captions continue to be offered, by patronizing the shows as much as possible.
I've been going to Bowl concerts for two seasons now, and have always had a great time. Section K3 is in a great location, and if you have trouble getting up the hills, the wheelchair attendants are always available to help. Tickets are a real bargain; they've never been more than $30 per show.
I hope more of you will take advantage of this great opportunity this coming Bowl season.
Diane