HLAA National Convention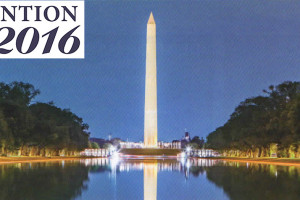 HLAA hosts the HLAA Convention 2016 and the International Federation of Hard of Hearing People (IFHOH) Congress – June 23 to 26 in Washington D.C.!  Featuring over 50 communication-accessible workshops, a research symposium, an exhibit hall full of the latest technology and services for people with hearing loss, and several social events, this event is a place to learn, be inspired, and connect with others. This year, there will be attendees not just from all over the country, but also from all over the globe! Register online by May 31! Still undecided? Read more about HLAA Convention 2016 at hearingloss.org/content/convention.
For those of you who cannot make it to D.C., you can hear all about it at our July 23rd chapter meeting, where chapter delegates and other attendees will share their experiences.