2015 Holiday Party!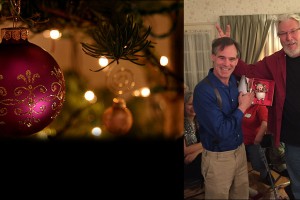 Our 11th annual HLAA-LA party was held on 12/13/15 at the beautiful Moorpark home of our hostess Nancy Mullen Gray. We so appreciate your warm hospitality. Thank you.
It was a wonderful evening of shared food, drink, conversation and laughs with good friends. How great is it to socialize with others who "get it"?
Check out the pictures of our always hilarious White Elephant gift exchange . You really never know what you'll end up taking home with you!